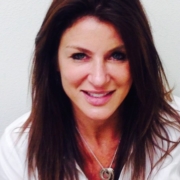 Dear Phil, I feel so fortunate to have found you. It is so important to me that my young daughter develops a love for reading, particularly in an age where children are so stimulated by media. It warms my heart when my 2 year old daughter, Riley, asks me if we are going to the library to see "Bill" (we're working on the pronunciation of your name) and to get new books. What an incredible family tradition you have helped us foster. Your storytelling is a gift and I thank you so much for sharing it with us. You are doing a wonderful thing for these children.
Phil Sheridan is a professional storyteller and it's a great experience to hear him perform. He did one show for all the kids at Marin City's Learning Center. It was a big group, but they hung on every word. He read several wonderful stories to the kids, including Yertle the Turtle, Goodnight Moon, Chuga Chuga Choo Choo, Cocka Moo Moo and Owl Babies. As he read, he had different voices for the different characters and it was so much fun. The children loved it. It's clear that Phil adores what he does and he loves making the children happy by reading stories and getting them involved. It was a magical day!
Phil is a master storyteller, fabulously dramatic, knowing his stories so well that he really acts them out rather than reads them. The audience goes wild in response to his drama.and he is an incredibly kind performer, who appreciates the comments from the children and takes time to wait for them to calm down after a particularly exciting episode. Every story time with him is filled with variety, good humor, and love. Equally important, he is giving the children the gift of oral tradition, a gift they will surely remember when they become adults.
The show was a tremendous success. From the moment that Phil opened the first book, "Cock-a-Moo-Moo" the kids were captivated. Phil selected wonderfully illustrative and entertaining books for the children. He is very animated, and enthralled the children with the incredible selection of books that he chose. All of the stories that he read had an inspiring and meaningful message in them. I think "Giraffes Can't Dance" is my new favorite book. It is a wonderful story that has such an elevating message for kids.
Phil made his debut for Bread & Roses by reading stories for our young friends at the Canal Alliance Daycare. He is a versatile and experienced actor. He uses his acting skills (voices, movement, facial expressions) to make his stories come alive. When the kids aren't hanging on his every word, they're joining in and laughing with him.
It was a rainy day and the perfect setting for the kids to sit on the rug and listen to Phil tell his stories. Before he began, one kid said Phil looked a lot like Santa Clause, and that made everyone laugh wildly and heartedly. Phil had such a wonderful rapport with the kids from the moment he began. He especially connected with them over one story in particular: The Gingerbread Man; he had the kids squealing with laughter as he imitated the various characters in the story. As soon as he finished the story, several kids pleaded with him to "read it again". When he was finished reading the books he brought, most of the children came up to him and touched his beard, tried his hat on; they didn't want him to go. He was very approachable and the kids were clearly comfortable with him. It was a very special morning… the rain was pouring down outside, and inside everyone listened and appreciated the wonderful story telling skills of Phil; he really is a talented storyteller!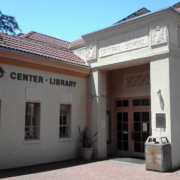 Phil has exceptional rapport with the children. Several parents have commented on the joy he brings to each session and how delighted they are to see him each week. We are so happy he is with us!
Whenever Phil tells stories at Fairfax, both the children and their parents love his performance. His acting skills and sense of humor are a delight to all who attend!
Phil's storytime is an extraordinary experience. He can spew out words faster than the speed of light. He can make time stand still. He can make kids and adults hang on every word. He is Mill Valley Library's Super Storyteller.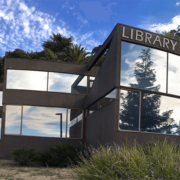 When Phil reads, or rather, acts out, Caps for Sale, the monkeys are real! Listening to him is more fun than a barrel of monkeys.
Phil is an excellent storyteller. He captures the attention of his audience with strong dynamics, sound effects, and by bringing forth the emotion of the characters and stories. His welcoming and kind energy encourages young children to feel relaxed and at ease, while remaining captivated by the material. He chooses stories that have a message, allowing children to learn their own values by thinking on the story. Phil brings back the ancient and dying art of storytelling.
Phil is such an expert storyteller that young children, ages 2-5, sit enraptured for 45 minutes. I've never seen that before.
Mr. Sheridan,
I am an audiobook listener. As such, much of my enjoyment of a book rests on the narrator. I just finished listening to a book by one of the worst narrators I have encountered. I will not divulge her identity…) The story was involving enough for me to finish it, but as soon as I possibly could, I dropped it into the library drop-box. I thought: God! I have to find something fast! By chance, I picked up Deceit by James Siegel. I'm not even through the first disc yet, but I had to let you know that you are a great new discovery for me. Heck, I'm 56 years old, but I might try to find Yertle the Turtle and Goodnight Moon. I appreciate narrators that not only can do voices, but can evoke personality and emotion. I'm really appreciating what I think is your take on Valle's world-weary situation paired with a not-quite giving up attitude. And your peripheral characters are a hoot! I don't know much you keep up with others in the narration world, but yours is another experience that I join with Dick Hill, Scott Brick and Barbara Rosenblat as favorites. Here's hoping to hear more from you.
Also, it's wonderful what you are doing with the story-telling for kids. They are absolutely the hardest ones to fool. Thank You.
Sincerely,
Paul Rath